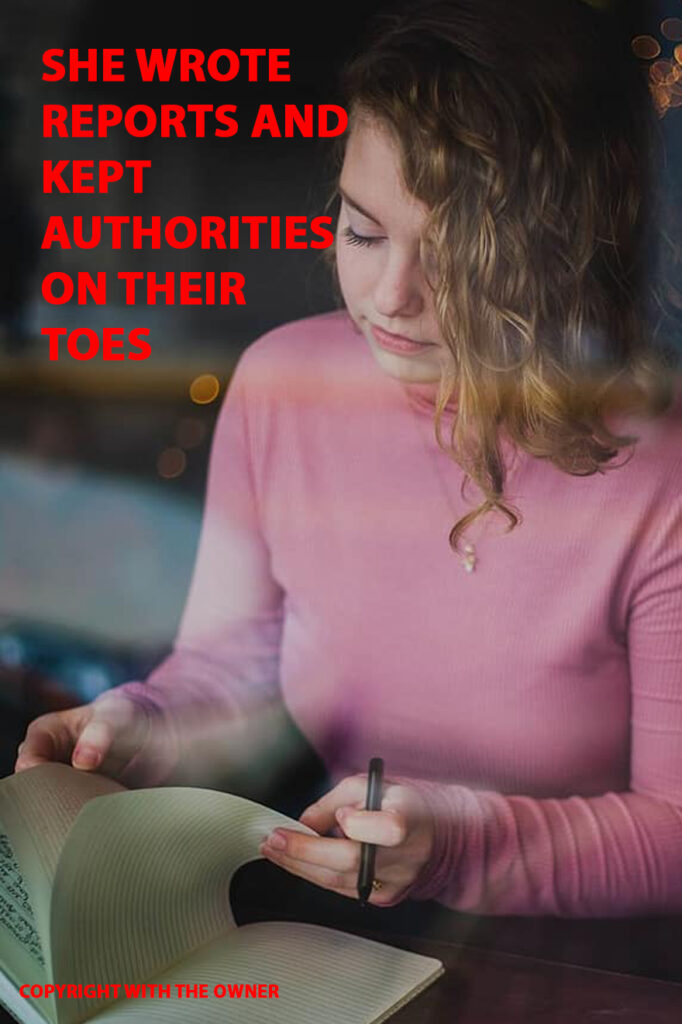 The other day the president of our housing society in Mumbai requested me to attend a welcome ceremony for Nageena. The gentleman was the local councillor. I went to the place of felicitation at the time informed. But I found none there. I had nearly turned about to leave. Then I heard the holler of the president from behind me. I joined him. Later, speakers talked about the councillor as a role model of sincerity. Listening to them, my thoughts had flown to Ram Bahadur. He was a simpleton Forest Guard whom I had met three decades ago in the forests of Kathambari.
As an Officer Trainee, I was part of a special patrolling party of seventeen men in the forests of Kathambari. The party was to guard against theft of timber and poaching of wild animals. Ram Bahadur being local officer was leading the team. We reached a meandering stream rolling down drowsily. It had overhanging branches of large trees growing on its bank and shrubs and bushes had grown right up to the water. Ram Bahadur suspected there was a whiff of sound of sawing wood in the forest. We all stood standstill, listening. We thought it wasn't there, but Ram Bahadur thought it was there. We all moved back to cover lest miscreants saw us from across the stream and fled.
Ram Bahadur split the group into three – one to move upstream; the other, the downstream; and the third, to stay put while the first two reached the spots fixed for launching the offensive. Since we were to avoid the sound signal lest it alerted the thieves, we matched our wristwatches and, deciding to launch the three-pronged simultaneous attack seven minutes hence, moved to our posts. I led the upstream flank, a young forester trainee, the downstream one; and Ram Bahadur, the head-on attack flank that stayed put until the launch.
Despite our meticulous planning, the smugglers got scent of us, and when the three attack-flanks converged on them, all of them escaped except one. Ram Bahadur had surprised the thief and caught him flat-footed. When Ram Bahadur had pulled the veil from the thief's face, his blood froze. The thief was Ram Bahadur's brother-in-law. Ram Bahadur's jaws hit his breastbone and he couldn't breathe for several moments. It seemed he had lost his voice.
When Ram Bahadur got his senses back, his face turned tomato-red with rage; a hoard of wrinkles riddled his nose saddle, the spots below his eyes, and the spot between his eyebrows; and furrowed rungs of them extended on his forehead reaching nearly his hairline. As he began shouting at his brother-in-law, the two rows of his teeth bared clear off his lips and it seemed he would snap at his relative any moment. You could literally see him smoking through his ears, eyes, and nostrils. He pounced on the thief and boxed him flat on the ground and, then, plunged head-on, attacking him with his full might. Had we not plucked Ram Bahadur off, he would have killed him. The incident had set Ram Bahadur's blood on boil as Mohan's remark had set Sona's blood (Chapter-1).
Ram Bahadur was too embarrassed to continue with his job. Despite pleadings by all of us, he resigned his post and returned to his village. But he was a strange fellow. He didn't know how intense the forest had grown within him. That wouldn't let him rest in peace. He couldn't keep himself off from forests for long. Seven years later, he returned to forest with a camera in hand. To support himself, he accepted a peon's job in a primary school in close vicinity of Kathambari. He kept pooling his spare money ceaselessly to purchase better photo shoot gear. Andnow, thirty years later, he is a renowned naturalist of the region.
His camera has caught many a bird thought to be absent in Kathambari. He now conducts birding tours for bird-watching buffs. He has now organised group of local youths for the cause of preservation of elephant corridors. Most notably, he has generated support among the local populace for conservation wildlife.
The clapping of the crowd broke my reverie. The neatly dressed Nageena with all the gesture of a 'leader' went to the podium to deliver his talk. I wondered had the councillor been 'Ram Bahadur', could he have done what Ram Bahadur had done. Can he resign his position if one of his relatives had failed him? If you say yes it should be the cruellest joke! Would Councillor's well-lauded sincerity ever match Ram Bahadur's love for forest? Would he ever match Ram Bahadur's promotion of conservation among forest-dwelling communities?
While the councillor and his likes we may have aplenty, Ram Bahadurs like Dr. Pauls and Rahmans are rarity.
We are lucky if we have them; and if we have, we must foster them.
They don't come to earth every other day.