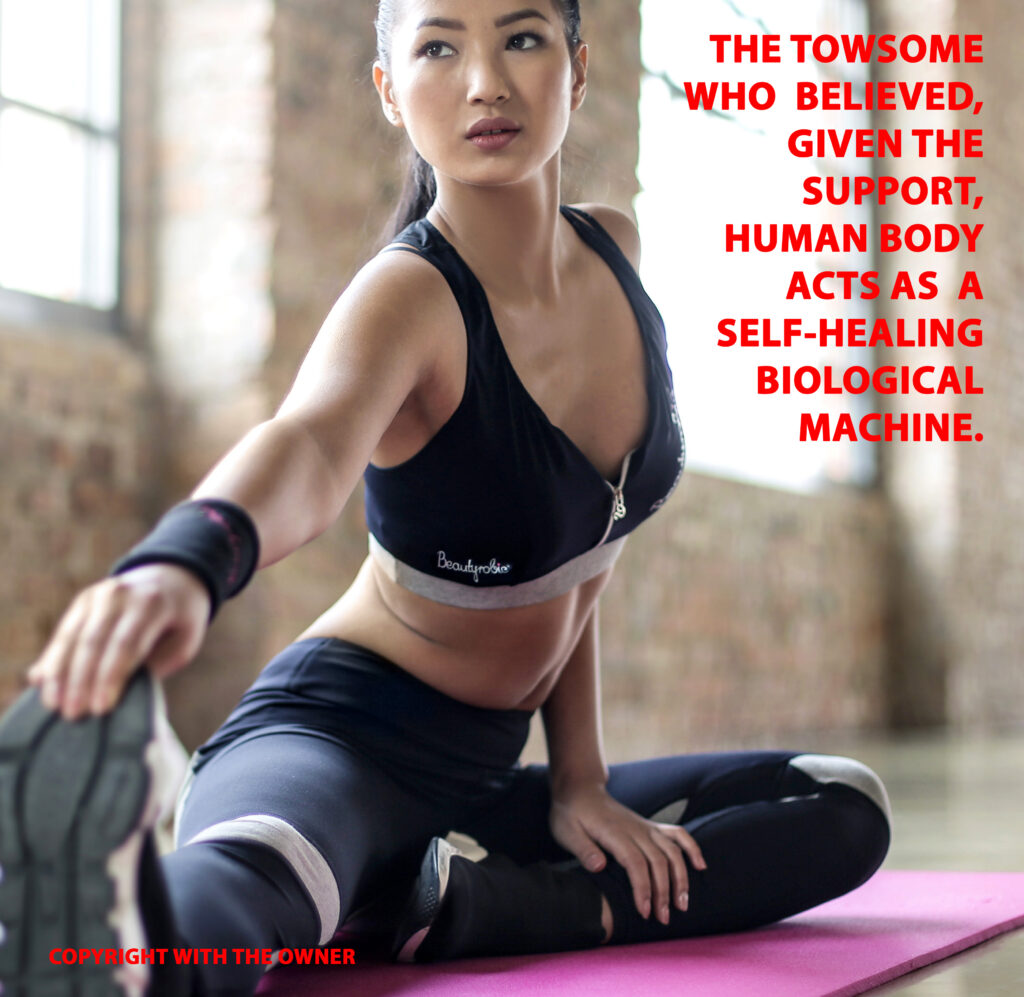 Kailash was three years' my junior in school 40 years ago. He had been suffering from heart murmur for last seven years. Most allopaths were unable to pinpoint. Many were not even able to detect that. A few cardiologists had examined him. They had certified his heart perfectly normal. But Kailash had never felt as at ease as he had felt seven years ago. Consequently, he had travelled 500 kilometres to Siliguri to meet Dr Heera. He was the renowned homeopath of Siliguri. When I and Kailash entered the check-up chamber of Dr Heera, we found the 75-year old physician sitting ramrod straight in his chair. Kailash had wanted to subject himself to Dr Heera's clinical examination.
And it was the clinical examination for which the homeopath doctor had a matchless reputation. No sooner had Kailash sat in the examinee's chair, the doctor had shocked him. He had blurted to Kailash that neither he nor the pills he gave ever cured a patient. It had struck Kailash like a bolt from the blue. His Jaws had thumped to his chest and blood had drained off his face. He looked towards me. But the doctor told Kailash soon enough that his pills merely enabled patient's body to recover its innate healing power and to cure itself. And then he had launched his long list of queries and taken Kailash's history. Soon, I was no longer listening to him. My thoughts had flown 30 years back to Dr Amal of Gorakhpur. He was busy clarifying to a young lady how she could help her foot to cure a corn at the base of her right 'ring toe'.
Dr Amal was 20 years my senior. He stood six-feet tall. He was dark complexioned and clean shaven. He had friendly eyes and his uneven teeth peaked through his parted lips. The thick stark white locks of hair topped his oval façade. He had oddly large ear lobes. You had an eerie feeling that they belonged to someone else's head. If you were to meet him in the market, you would think he was not the renowned osteopath of Gorakhpur that he was. It looked like he was one of the vendors of market out for a ramble to straighten his legs. The lady sitting in Dr Amal's examinee chair had been suffering from the corn for years on end. She had tried everything – soaked corn in the soap water; used padding over it; sawed that off with pumic stone; rubbed moisturizing lotions – salicylic acid, ammonium lactate, and urea – over it, but the corn always resurfaced; and often with more ferocity. Dr Amal had snatched a sheet of paper from the top drawer of his table, sketched and explained to the lady the bone structure of the foot – calcaneus, cuboid, and others – and drew the pressure points on the sketch of the footpad – under the heel, the big toe, and the ring toe. He then marked a circle, about an inch across, around the pressure point under ring toe and asked the lady to get footwear fabricated with a hollow – filled with sponge – under the corn. He said that that would help the foot to cure its' own corn. He exhorted further that if a sufferer didn't step down from her bed for a month, her feet would work on the corn and make them soften painless. He would say many an exercise worked wonders on a hoard of bodily pains.
Besides medicines, Dr Amal would often prescribe exercises. He claimed they would relieve pain  in bone-muscle composite.  And, they did.  He would hardly advise a pain-killer. Like Dr Heera, he would often submit that his pills restored  innate healing power of the body. He would recommend massage of neck muscles and rolling of your head to cure your neck-pain. For relieving knee-pain, he would endorse exercising muscles around your knee cap to firm them up. You would do such exercises in your bed while lying on your back, on your belly, or sitting on your haunches.  You would do some seated in an armed chair. He would often say that muscle imbalance causes back pain.  You prevent it best by firming up abdominal and lower back muscles.  And you wouldn't ever forget Dr Amal's parting advice – "Remember, 'An ounce Of Prevention, A Pound of Cures'". Dr Amal was as obsessed with preventive medication as Rahman was obsessed to do his duties even by stalling son's funeral. The sharp sound of Dr Heera's calling bell broke my reverie.
I walked with Kailash out of the doctor's chamber.
Kailash waited on the medicine counter to get his medicines. I wondered how ethos of giving drugs for  avoidance of illnesses had gone out of the  lexis of most doctors. A period of 40 years had separated my meeting with these two physicians. During this time, I had met hundreds of doctors practicing 20-odd healing systems.  But none of them ever came close to  the two in trusting the human body to be a self-healing life-machine. Both of them believed that you  give let-up to the body and it would heal itself. I yearn for the days when thousands of Dr Heeras and Dr Amals would be treating people in the Indian countryside. An Indian  villager needs their "ounce-of-prevention" the most. That would deliver "pounds-of- cures" to poor Nathans committing self-slaughter through kitchen cures. 
Will that happen ever?
EVER?