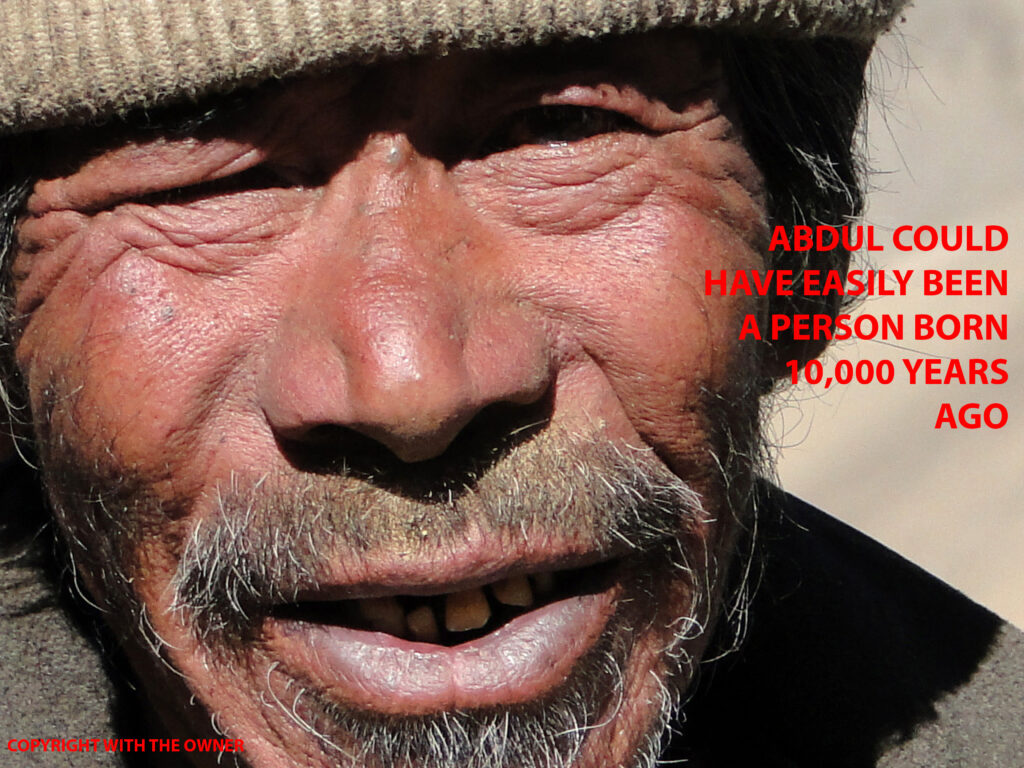 The other day I was waiting at the Gopal Hardware Stores, Kolkata. Kishor, the owner, was to clear clients before me. I wished to show my buying list at the client- counter. I needed mixed iron nails, a hammer, hangers, and a water-bucket. I also needed two door locks, four light bulbs, and a pair of grass brooms.
The client at the counter asked for a couple of floats for his cistern. Kishor's man said that to have run out of stock. Kishor did not believe that. But his man insisted that it had. Kishor took out a diary from top drawer of the table. He asked the client on the counter to read the notes therein. An untaught Kishor used his hunch to guide the client to the mid-part of the diary. But I was no longer there. My thoughts had flown to Abdul, the seedbed-man of Kathambari. I could see him watering the nursery beds, 40 years ago.
Abdul, 50, stood five feet five inches tall. His eyes shone bright through the slit of his eyelids. His tomato-red face-skin looked like it would ooze blood any time. His stubble had brown-white facial hair. It was like a fixture on his face. It seemed ever growing but never getting longer. He wore earth-coloured monkey cap, slacks, and jacket. He used a can to water seed-beds.
As he watered, young sprouts raised their heads through the earth, above the earth. Earth-crumbs were still stuck to them. Looking at them, you had a creepy feeling that Abdul, too, looked like a large seedling. He seemed to have come out of earth, earth still peeling down from him. And if you have misplaced your wrist watch and heard Abdul watering, you would know it was five-o-clock sharp – either at the dawn or at the dusk. Abdul was dead punctual. Besides, Abdul was a manual of seeds, seed-beds, and seedlings even though he was an untaught fellow.
Abdul had hiked forests for years in search of better seeds for his seed-beds. He had done that ever since he joined the Forest at 20. He had known healthy tree-stands even in the far-flung parts of the jungle. He knew them as well as he knew his palms. Abdul was a naturalist with Neanderthal instincts. He could know hundreds of tree types just by feeling their bark. He could tell a call of a barking deer if it was to collect the herd. He could also tell a call warning the herd to run away as a tiger was sneaking closer. He could tell a crawl in the grass if it was a flock of patridge darting. He could also tell if the noise was of a king cobra gliding under the thickets. He could scan hare-pellets and tell which type of hares – scrub, desert, or hispid – lived in that land. He could tell the relative sizes of seeds of tree species. He would rattle off the number of seeds a kg would have – Buk 80; Phalat 140 and Jhaw 6, 20,000, and of scores of others. Even if untaught, Abdul had a way to keep records.
Abdul kept a field-diary in secret. He would record data in symbols. Each symbol denoted a person, a place, or a thing. He would record number in strokes. Each stroke meant a count. A cross across the four prior strokes meant the fifth, making the "pack". The pack meant a set of counts.
Soon after his visit to the forests, Abdul would decode his scrawls. He would pester someone literate to write down his field notes in another diary – The Forest Notes. If you were to look at Abdul's field-diary, it would stun you with the range of codes used. It would leave you wondering if Abdul could not have taught many a thing to Robert Jordon, the Inglés of Pilar. Robert had taught Anselmo, another untaught, to write spying notes in symbols. Anselmo – the earthy hero of For-Whom-the-Bell-Tolls fame – could have made far better spying notes using Abdul's codes than he did using Inglés'.   Abdul's codes were, however, complex. Only he knew what they meant. Aftab, Abdul's college going niece, had written his Forest Notes for years. Even she could decipher nothing of his field diary.  Abdul always carried his Forest Notes along. He had learnt that by heart. Yet to refresh that up, he would request a literate person to read out parts to him. He was an out-of-this-world man!
Abdul's use of codes was unique. He was in the know of nature we knew little about. He could have easily been a person born 10,000 years ago. He would have easily lived in the "foraging and gathering" human groups. We would have died of hunger there.
Kishor's rebuke to his man had upset my reverie. The client had read out the serial order of the closet and number of floats therein. The man laughed at his own folly and at Kishor's precision. He brought out two floats. I wondered at the power of passion of the people like Abdul and Kishor. They refuse to die down under the weight of their handicaps. Kishors and Abduls walk the pathless paths with the sheer dint of their grit.
Kishor handed me over my goods. As I looked at him, a thought struck me. If you look around you might find a usual soul doing a usual thing unusually well. There is certainly a streak of Kishor and Abdul in him or her. You have only to look at their deeds closely. Behind their deeds, you would always find a never-say-die grit. And the never-say-die grit is the trait that had tossed human beings to the top of the biological kingdom.
Abduls, like Dr Pauls and Dasharath Sirs, are rare breeds doing things the way they do just for pleasure of doing it. They have innateness. You can't order one out of someone. If you have them around, imbibe as much of them as you can because not many are as lucky as you are!